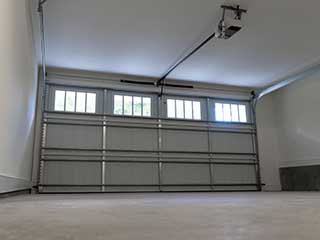 Garage door openers are complex devices - they can experience all kinds of problems over the course of their working life. Our technicians can deal with malfunctions as soon as they happen and prevent serious kinds of faults from developing.
The Different Types of Opener
There are three separate categories of door opener model on the market today. Each has its pros and cons. For example, chain drive openers are ideal for people wanting affordability and reliability, just as long as they don't mind the noise. For those looking for a quieter unit, a belt drive unit works silently, but costs a little more. And for people who aren't worried about the noise level and who aren't into maintaining their units themselves, screw-drive openers are ideal.
All The Upgrade Options
Specialized features make up the main differences between garage door opener manufacturers today. For example, openers from Genie and LiftMaster use rolling code technology to prevent thieves from acquiring the access code your remote control uses to open and close your door. Every time you use the unit, it creates a different code to keep the door secure. Other upgrade options include a backup battery system in case of a power cut, and Wi-Fi compatibility. But before deciding on any kind of optional upgrade, it's always best to consult with an expert!
Maintenance And Repair
Regular servicing will help to ensure your opener's components function the way they should – from circuit boards to motor gears, trolleys and rails, our technicians will make sure they're all working perfectly or fix them on the spot. If a repair isn't practical we'll replace the component with a brand-new one right there and then. We also realign safety sensors when necessary, and test your unit's photoelectric eyes to ensure the door reverses if there's an obstacle blocking it.
Don't Wait - Call Us Today!
For any kind of opener related need you may have, whether it's a safety check or an emergency repair, our team at Garage Door Repair Surprise is here to help - so call us today!
Our team can also take care of:

Garage Door Out of Track

Oil Tempered Torsion Springs

Part Replacement & Repair

Belt Drive Garage Door Openers